Ever wondered what CRM is all about? What does CRM mean, anyway – and how can it help you to grow your business and revenue? Keep reading and we'll break it all down for you.
What is Customer Relationship Management?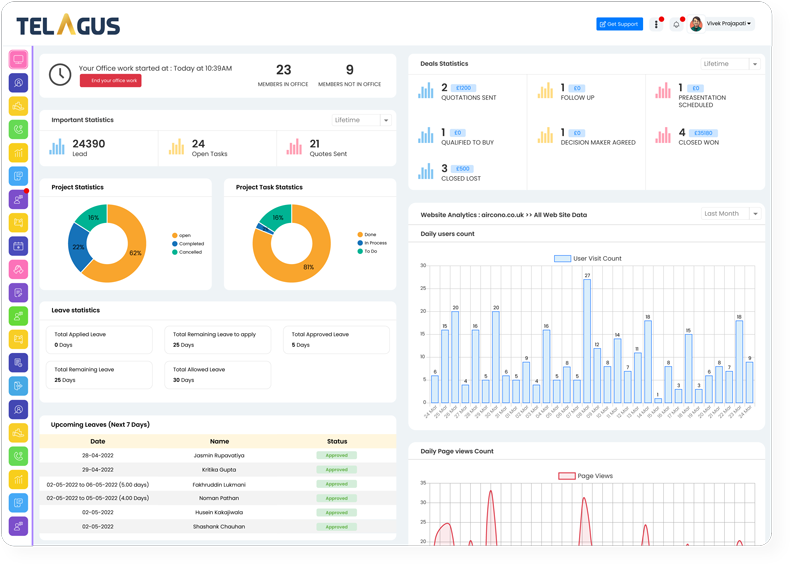 Customer relationship management is all about closely managing lead pipelines and projects your clients request of you. In times gone by, millions of us have relied on email streams, text messages and more when it comes to running various projects and lead generation schemes.
However, this all becomes more than a bit cluttered. Customer relationship management is the art of guiding your clients and leads through their journeys with you, ensuring that you are not only meeting your KPIs and targets, but that they receive the service and quality of care they expect from you.
With that in mind, what is a CRM tool? CRM tools are modern, single-platform suites that enable you to create lead pipelines and to manage the whole of your customers' experiences from one simple dashboard.
Here's a bit more insight into how CRM works – firstly, you'd perhaps capture a lead through a web click or a marketing email request. Details your lead fills in will be automatically available in your CRM suite, where you can then create custom pipelines and workflows for your team to manage. This means you can keep in touch with your clients at each stage of their various projects and journeys, meaning that you effectively ensure their needs never go unnoticed.
It is a modern way of providing exceptional customer care. CRM tools allow you to keep track of project timescales, to check in on progress, and to reach out to your leads. You can fine-tune a CRM tool so that it scales up with your latest lead generating opportunities, and so that you can effectively grow your business as you go.
You can also use CRM services to ensure that all of your team members are on the same page. As mentioned, disparate emails and text messages may have been the norm a few years ago, but pressure is mounting on business owners and entrepreneurs to provide a more streamlined, more efficient customer pipeline service.
So – now we know a little bit about how CRM tools work at the basic levels, we need to consider their positive impacts on customers.
Why CRM is Important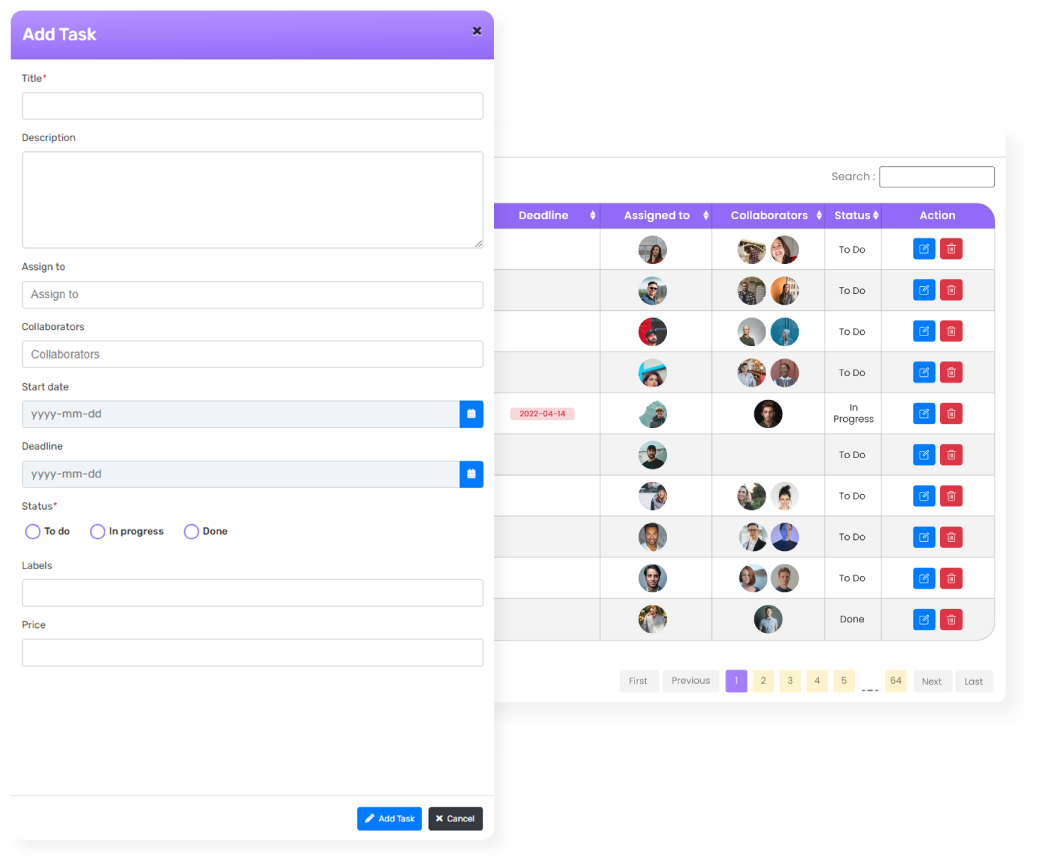 Customer relationship management has always been important – let's make that abundantly clear. Effectively, modern CRM is important because our customers' needs have evolved – massively. We all live and work in a culture where service and support are available 24 hours a day, seven days a week. Therefore, the need for modern software and functionality to adapt to such demand has become absolutely critical.
The importance of customer relationship management really can't be understated. Customers are crucial to the survival of any business, large or small. In this day and age, customer needs and demands are wider ranging and more complex than many give them credit for being. That's why there is now such a push for fully-fledged software that monitors and manages each step of the journey and the process.
From buy-in to consultation and service delivery, you and your team need to ensure that the products and standards you provide are always on-point. With CRM, you'll be able to pinpoint areas for potential development and improvement. Customers and clients will also be able to feed back to you at various points in the chain, and you can simply use your CRM software to fine-tune the experience ad hoc.
CRM is important because modern business no longer has the time to sit back and relax. You need to ensure that you are consistently setting amazing standards of care. What's more, every customer and each demand is going to be slightly different, meaning there is no longer any excuse for you to use a catch-all care package to cater to absolutely everyone.
Think about your own experiences as a customer of a local or even larger brand. Could a CRM service have helped to make your experience that little bit more satisfying? Consider this and consult with a CRM provider ASAP.
Why CRM Is Used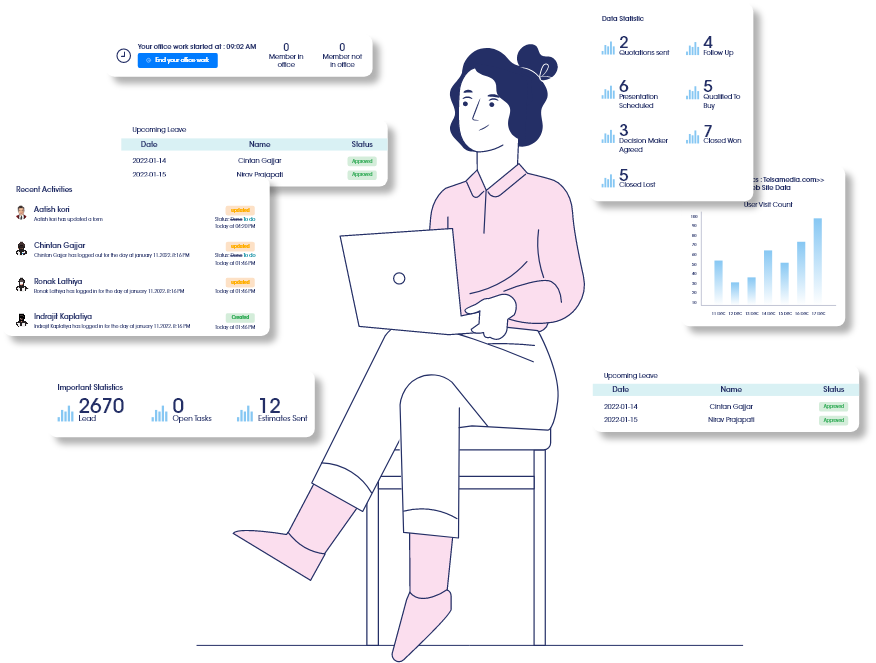 Now you know what CRM does, it's important to understand why CRM is used across many different businesses and service provision standards. As mentioned, customer needs are always going to vary. This is, of course, going to certainly be the case from business to business and from industry to industry, too.
But why do companies use CRM if they already have working pipelines and communication channels in place? The answer lies in the simplification. Crucially, a CRM tool works hard to merge together multiple different communication streams and workspaces so that you only ever have to log into and use one service. With there being so many different software choices and standards out there, it is very easy to get confused, and what's more, it is not always simple to see which options are actually likely to work best for you.
How can CRM help a business in the long run? Simple. When it comes to finding specific faults in a lead pipeline, or even in service delivery or product development, there is nothing more useful than CRM to help you pinpoint where potential issues may be coming from.
Therefore, as a project manager, and with a team on side, you will always have a route into how the inner workings of the customer journey are performing. There is no longer any need for you to make wild assumptions or to spend exorbitant amounts of money on trying to fix customer issues that don't necessarily exist.
Seeing as your customers' needs are always likely to evolve, and that you are always going to have some form of vision to grow your company, it really does make sense to adopt a CRM tool that you can scale up as you go. With Telagus, you will have a scalable, flexible and low cost CRM system that you can use to capture interest, build on leads, and ensure that your customers always have access to the care and service they demand.
Get in touch with Telagus today and let's set up a free trial – and see what a difference a modern CRM could bring to your workforce.