Managing projects? Finding it difficult to organise and distribute them to team members?
You need a Project Management Software.
A project management software creates a smooth and easy way to manage customers projects and tasks.
We have all been there. Not remembering where you sent a specific email about a project or having trouble sharing projects among team members. Well, this no longer has to be an issue!
With a project management system, you can organise all tasks and projects effectively. Carry on reading below to understand how it works, the benefits it has for your business and about our management software, Telagus.
What is a Project Management Software?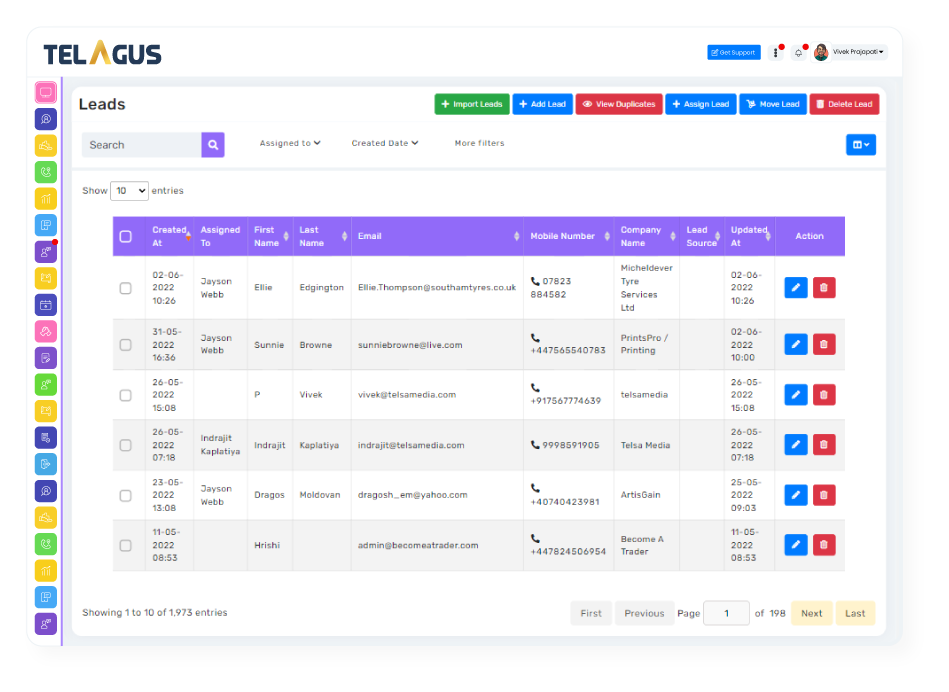 A project management software is used for project planning, scheduling and project distribution. It allows for the managers and clients to view the status of their project, controls costs, manage projects, as well as acting as an administration system.
A project management tool aims to improve the flow of your business. Everything is made simple and easier to find, simplifying the project and reducing time overall.
If this sounds like something you are struggling with, then there are many options out there to choose from. Find one that works well alongside your business. No matter your business area or size, you can benefit from a project management system.
Telagus, our very own project management software, has many features and simple tools which makes managing projects simple. We will explain more in further details towards the end of this blog.
Main Functions of a Project Management Software
So, you now know what a project management software is and how it aims to help your business, but you may be wondering what a project management software is used for? Let us explain…
Creating Projects
Lets put things into perspective with a scenario.
You are the manager, and you have a project due in two weeks.
You need to let others know who are required to work alongside yourself to complete the project. You also want to share certain documents that are involved.
Where do you start?
This is where a project management tool comes in. With its features, you can find the client, add the project, add documents, add collaborators and add the deadline.
Within the project, you can set as many tasks as you like to split up the work necessary.
Managing Tasks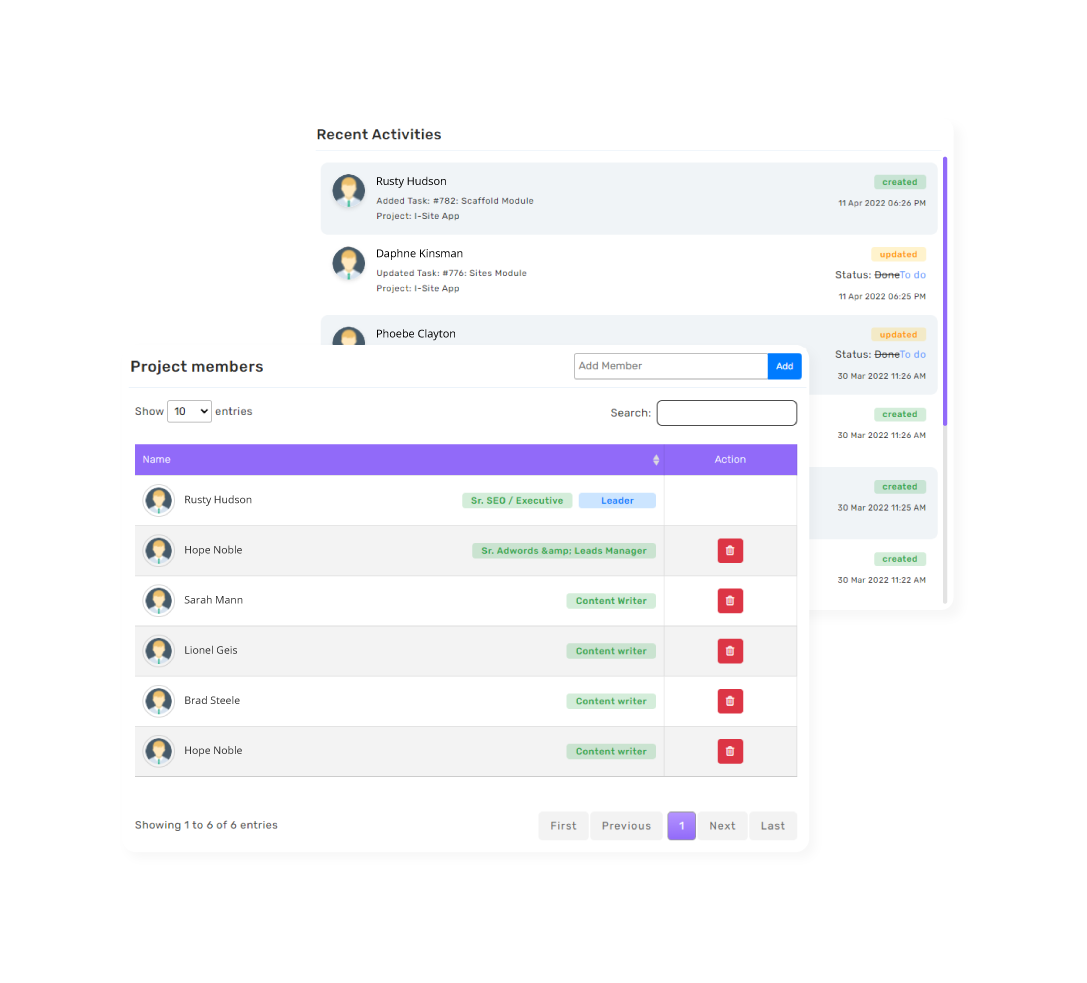 Once you have set up the project, you may find you have a few different tasks within that project.
Simply add tasks and send them to the designated person. Many systems also offer a feature which allows you to view the status of the project. This is great for viewing the progress of the task in hand.
You can also structure it to order of importance to make sure that specific tasks are completed first. Organising tasks has never been more manageable!
Team Communication
If a project management system only allows team members to share projects and tasks, then it isn't worth using.
Most management systems, however, allow you to also communicate with others. With its file-sharing abilities, a messaging service and team dashboards, it allows for a more in-depth view of the project, making it easier for it all team members involved to complete it.
Team members should be able to chat privately with an individual or as a group to discuss ideas with others. This simple feature saves time on sending out multiple emails.
A project management tool always aims to make your life easier as well as improving business flow.
Managing Budgets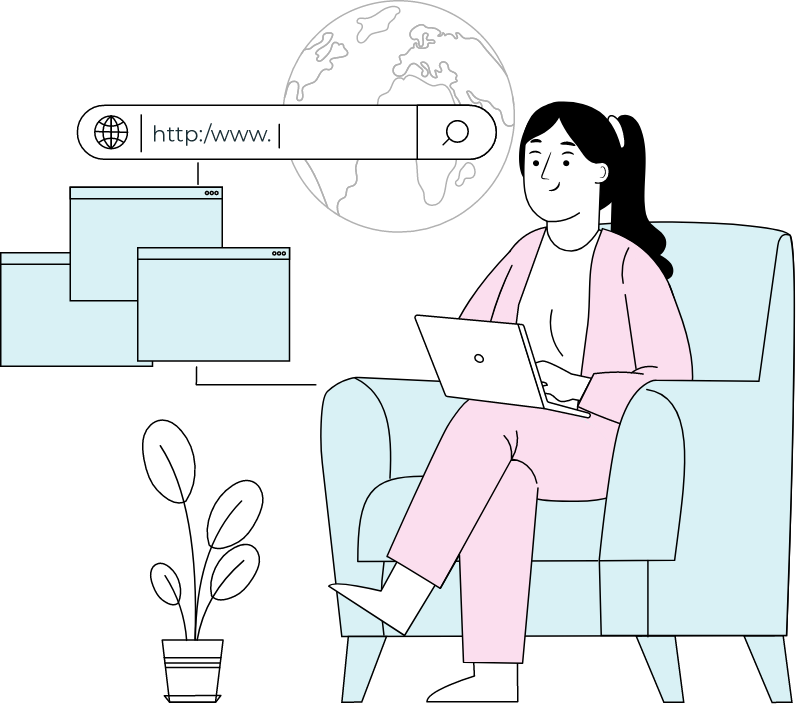 Often money gets spent on projects.
Keeping track of all these expenses can be challenging.
A project management system aims to gather this information into one simple area, allowing managers to access every single transaction easily on a weekly, monthly or yearly basis.
These would include times, dates as well as the category of the expense to help managers organise paying the costs. Photos and documents can usually also be added for the manager to understand exactly what the expense is for.
Benefits of using a Project Management Software
Finally, we will take a look at the benefits of using a project management software to organise projects.
Organising projects effectively
Improvement in team communication
Budget management
Enhancement in customer satisfaction
Better scheduling
Easier to distribute tasks
Simple to share tasks
Clear goals
Accessible all hours
And much more!
Project management systems are essential for businesses, especially if they have tons of projects all due at different times.
There are many software's out there to choose from, but before you look elsewhere, we recommend you take a look at our very own software, Telagus.
Welcome to Telagus
As a digital marketing company, we have used many CRM systems to help organise our business, but we felt that everything we tried, it always would lack in particular areas. After looking at how different project management software's work, we decided that we would build one ourselves. After five years in the making, Telagus was born.
Telagus is a CRM project management software which has many features to help build your business and ultimately grow sales.
Its project management qualities allow for managers to share projects and tasks while also allowing team members to communicate and share documents.
Most importantly, it is simple to use. Every feature has been designed in the mind of a manager and what steps they would most likely take to organise a project.
Whether you are a start-up or an enterprise, you can benefit from our business management and marketing automation software.
Telagus' consist of many other management tools including lead management, HR management, leave management, email marketing management and much more.
If you need project management software for your business, choose Telagus.
For more information call us on 02037641143 or request a demo with our team and receive a 10-days free trial today.